npj Biofilms & Microbiomes
The npj Biofilms and Microbiomes journal is part of the broader Nature Portfolio Microbiology Community, an interactive online platform that contains valuable information and tools to learn more about research into biofilms and microbiomes and to aid and develop collaboration globally. It contains a diverse range of content from news on the latest research and coverage of relevant conferences to advice on how to publish your research and video interviews with some of the world's leading experts.
About npj Biofilms and Microbiomes
Part of the Nature Partner Journals series and led by Professor Alain Filloux (Centre Director, SCELSE), npj Biofilms and Microbiomes is an open access, online-only, multi- and interdisciplinary journal dedicated to publishing the finest research on both microbial biofilms and microbiomes.
The journal hosts cross-disciplinary discussions and allows for our understanding of mechanisms governing the social behaviour of microbial biofilm populations and communities, and their impact on life, human health, and the environment, both natural and engineered.
Visit npj Biofilms and Microbiomes to explore the latest content and the benefits of submitting your next manuscript to the journal, or sign up to free article e-alerts to receive the latest content straight to your inbox.
About the Nature Portfolio Microbiology Community
About the partnership with SCELSE
npj Biofilms and Microbiomes is published in partnership between Nature Publishing Group and Nanyang Technological University. SCELSE is the scientific partner for the journal.
About Nature Partner Journals
Nature Partner Journals is a series of online-only, open access journals, offering authors a high-quality, highly-visible option for their research. Published in collaboration with world-renowned international partners, each partnership brings together strong editorial leadership with world-class publication systems to deliver high-quality, peer-reviewed original research to the global scientific community.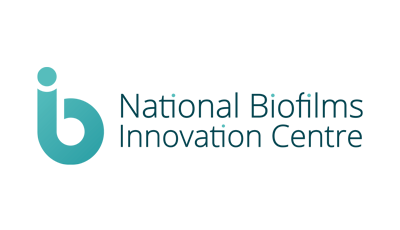 UK National Biofilms Innovation Centre (NBIC-UK)
SCELSE has established close ties with NBIC UK to drive joint research, translation, education, training, outreach, and industry engagement activities. NBIC is an Innovation Knowledge Centre (IKC) funded by BBSRC, Innovate UK, and the Hartree Centre, with the aim to create a fusion of world class interdisciplinary research and industry partnerships to deliver breakthrough science and technologies to control and exploit biofilms. The centre brings together the original four lead universities (Southampton, Nottingham, Liverpool and Edinburgh) NBIC has a partnership that has now expanded to include 63 associate Research Institutions (RIs), support from a growing base of more than 100 companies, and an inclusive strategy to new companies and RIs.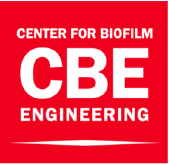 Center for Biofilm Engineering (CBE, US)
SCELSE has signed an MOU with the Center for Biofilm Engineering (CBE) based at the Montana State University, USA, to facilitate joint research projects, faculty, staff and student exchanges, and other collaborative activities including standards and methods development in the area of biofilms and microbiomes. Established in 1990 as a National Science Foundation Engineering Research Center, the CBE is the world's first, largest, and best-known biofilm research centre. At the CBE, transdisciplinary teams develop beneficial uses for microbial biofilms and find solutions to industrially relevant biofilm problems and boasts longstanding successful collaborations with industries from a wide variety of sectors.

SCELSE through Nanyang Technological University is the scientific lead of GenomeAsia100K (GA100K) project that aims to sequence 100,000 Asian genomes and generate a comprehensive genetic database as a future reference for all Asian human genetic diversity in order to address the current gap in genomic databases, where Asian genomes are underrepresented. GA100K is established as a company limited by guarantee with NTU, MedGenome and Emerge Ventures Pte Ltd

International Biofilms Standards Task Group
The International Biofilms Standards Task Group, IBSTG, is an international collaborative effort initiated to drive the international development and acceptance of standardised biofilm test methods and standards in health care, the built environment and industrial systems. SNBC and SCELSE, co-founders of the task force, are working with leading biofilm research centers in the UK, Europe and US to develop standardized biofilm test methods and enable informed decision-making regarding international regulation and localised standards for antibiofilm products.

The Costerton Biofilm Center is a unique interdisciplinary research center established to explore the field of chronic bacterial infections that are a major health challenge with large global economic and societal implications. The center aims, at the delivery of new approaches to address key challenges within medical biofilm research, to generate fundamental insights into the biology of chronic infections. The ambitious goals require novel integrative approaches that involve the joint effort of leading researchers from complementary research fields.