Biofilms & Health Cluster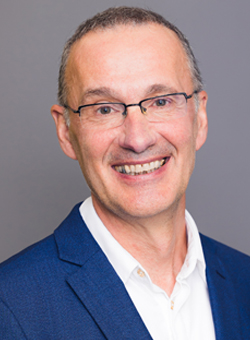 The Biofilms & Health cluster embraces the societal and health problems posed by bacterial biofilms and microbiome dysbiosis. Prevention and treatment of chronically established and antimicrobial resistant biofilms is based on our expertise in key molecular mechanisms underlying the biofilm lifestyle transition and the recalcitrance of this bacterial population to medical treatment.

Centre Director, SCELSE
Governing Board Member, SCELSE
Professor, School of Biological Sciences, NTU
Professor, Lee Kong Chian School of Medicine
Biofilms are matrix-encased microbial communities that are central to all microbially-induced diseases, which may become chronic. Important hallmarks of biofilm infections include extreme tolerance to the action of conventional antimicrobial agents and an almost infinite capacity to evade host defence systems, in particular innate immunity.
Pathogenic biofilms, notably involving ESKAPE bacteria such as Pseudomonas aeruginosa, pathogenic Escherichia coli, Enterococci, or Staphylococcus aureus are serious health problems, as well as Mycobacterium species. These bacteria can colonise humans, either alone or upon co-infection, and persist in individuals with chronic conditions, having subsequently huge impacts on wellbeing and ageing. Notably infections in wounds, lungs, the gut or skin result in microbiome dysbiosis and a high level of morbidity and mortality. Colonisation of individuals and patients can occur in hospital settings, but the non-clinical environment is also a reservoir for the evolution and emergence of opportunistic pathogens.
Some of the key mechanisms that are instrumental to controlling biofilms are bound to microbial regulatory networks such as c-di-GMP signalling or quorum sensing. On the other hand, ability of invading pathogens to outcompete resident microbiota and escape the immune systems relies on a wide range of protein secretion systems, as well as specific metabolic ability and performance.
With regards to host wellbeing more broadly, human microbiome studies using different 'omics and experimental approaches provide important insights into complex host-microbiota interactions. Understanding microbiomes – as a whole, as component parts, and in relation to the host – is imperative to ensuring a healthy host.
Hence, the Biofilms & Health cluster addresses a range of concepts and topics pertinent to current challenges for controlling infections and disease in modern settings, and harnessing microbiomes for host resilience and wellbeing.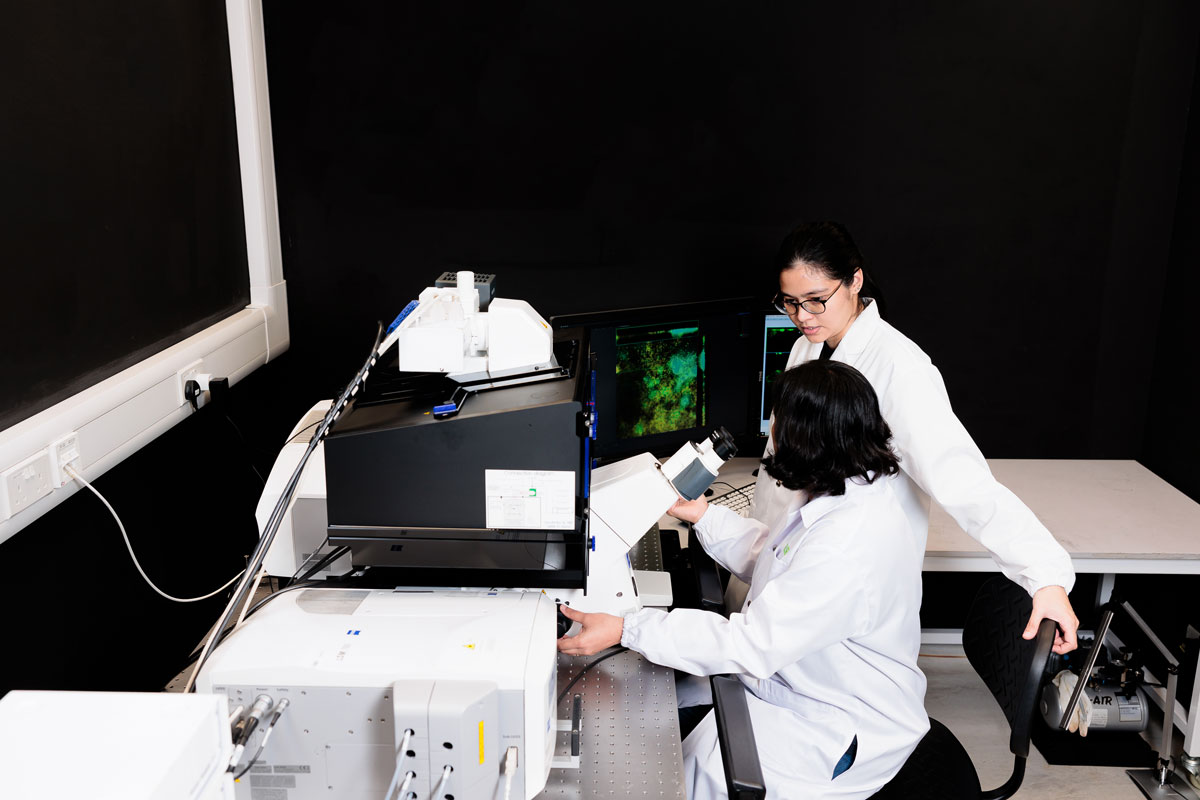 The strategic vision of the Biofilms & Health cluster is to understand how biofilms and microbial communities cause disease, in particular chronic (persistent) infections that spark development of destructive tissue inflammation, and multiple mechanisms of antibiotic resistance. This involves developing an in depth understanding of the molecular mechanisms, pathogenic traits and virulence factors implicated in biofilm formation and dispersal, as well as the transmission of pathogens from the environment to humans, and role of microbiota in preventing bacterial pathogen invasion.
Elucidating the structure and biogenesis of the bacterial cell envelope is also central for optimising drug intake and for challenging cell survival. This knowledge will be used for therapeutic intervention and identification/design of antimicrobial and antibiofilm strategies, which aim at preventing/dispersing biofilms, and subverting lifestyles used by pathogenic biofilms, to our advantage.
Human-microbiome research provides insights into the healthy functioning and wellbeing of the host. The response of an organism to the environment, e.g., stress conditions, involves both the host and its microbiome. As such, microbiomes can be manipulated to promote resilience, such as modifying gut or skin microbiomes for host health and pathogen deterrence.
The Biofilms & Health cluster collaborates with the Costerton Biofilm Center in Denmark, which is closely aligned to SCELSE's research and provides significant research complementarity. Collaboration are also involving medical schools, that is the Lee Kong Chian School of Medicine at NTU and the Saw Swee Hock school of public health at NUS.
People In Biofilms & Health Cluster
Publications Related To Biofilms & Health Cluster
New Regarding Biofilms & Health Cluster