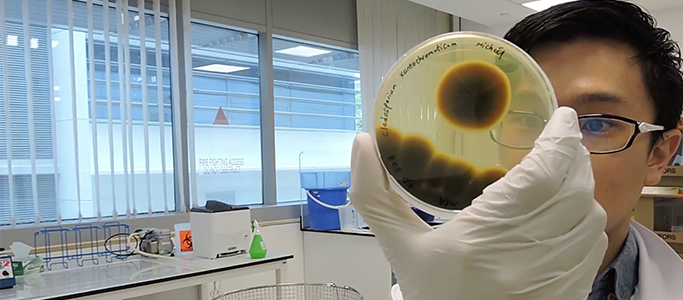 As 2020 started winding now, the announcement came from Singapore's Deputy Prime Minister Heng Swee Keat that the country will see its investment into Research and Development increase to $25 billion (SG) over the next five years. This is up from the $19 billion provided for the previous five years. The budget will give greater focus to areas such as mitigating climate change and improving prenatal development.
This increase in R&D budget for the country spolights the importance of basic research, as a TODAY news report outlines, citing several discoveries of NTU researchers that have emerged from basic research. Two notable examples in the report are the result of efforts by SCELSE's research groups. Highlighting the misconception that basic research is unneccessary, the Centre's Research Director of Meta-'omics & Microbiomes Prof. Stephan Schuster asserts that the publication and dissemination of scientific results globally mean that no research is wasted. 
One of the projects cited in the report is SCELSE PI A/Prof Janelle Thompson's wastewater surveillance project done in collaboration with the National Environment Agency. The programme supports the country's monitoring of COVID-19 infections within workers' dormitories by determining the presence and abundance of SARS-CoV-2 viral RNA material in wastewater from the dormitories. Detection of viral material in the wastewater helps with uncovering possible coronavirus cases early on to curb the spread of the disease.
---
Catch up on our wastewater surveillance project for COVID-19 detection
---
SCELSE's research on the air microbiome led by Prof. Schuster, also the Deputy Centre Director of Facilities and Capacities, was likewise highlighted in the article, in particular the air sampling work done to test for the presence of coronavirus in the air. This emerged out of an initial project to study the impact of microorganisms in the tropical air on respiratory health. With the increasing severity of the coronavirus situation in Singapore, the reeearchers were able to include a way to test for traces of the virus in various public locations, including the Singapore Zoo, using their air sampling methods.