SCELSE creates opportunities for interactive and multi-disciplinary research by combining both emerging and core scientific disciplines such as but not limited to the following: microbiology and microbial ecology, biomedical sciences, chemistry, bioinformatics, genomics, civil and environmental engineering, materials science, microfluids, bioimaging, biophysics, computational and systems biology.
Research conducted by graduate students at molecular, cellular, community and process levels, will explore, understand and manage biofilm-driven processes. Advances in the ecology of microbial biofilm communities resulting from these projects will help deliver novel solutions to address complex problems applicable in a range of industrial, environmental and medical settings.
Click here for the list of available projects in SCELSE
Students admitted to SCELSE under any of our projects will be awarded a scholarship on a competitive basis. To find out more about scholarships, visit Information on Scholarships.
You may also feel free contact any of our researchers to discuss projects within the topics below, which can be custom designed to meet students' research interests and the centre's needs.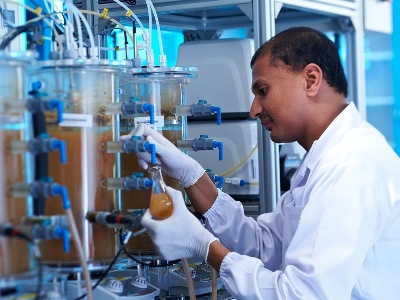 Environmental Engineering
Effect of physiochemical and operational parameters on structure and activity of microbial communities in water treatment systems
Novel applications of microbial communities in S, N and P cycles
Fate and transport of pathogens in surface waters
Enhanced electroconductivity of complex microbial communities for effective bioremediation of environmental pollutants
Resilience of microbial biofilm communities for river ecosystem function
Functional dynamics and modeling of biofilms in used water treatment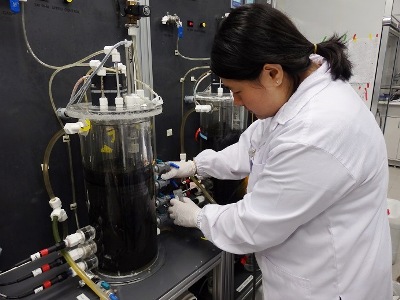 Meta-omics & Microbiomes
Systems biology of highly diverse microbial communities in the urban water cycle
Meta-transcriptomics of microbial communities in environmental engineered bioprocess systems
Metabolomics of environmental biofilm communities
Next generation sequencing of microbial biofilms
Temporal and spatial variation of airborne microbial communities (Dr Akira Uchida: AUchida@ntu.edu.sg)
Adaptive response of airborne microbes (Dr Akira Uchida: AUchida@ntu.edu.sg)
Airborne microorganisms in key indoor environments in a tropical city (child-care centres, offices) (Dr Akira Uchida: AUchida@ntu.edu.sg)
Indoor airborne microbiome impact on human health
Source and sink of the outdoor air microbiome and its impact on the indoor air quality
Developing culturing methods for airborne microbes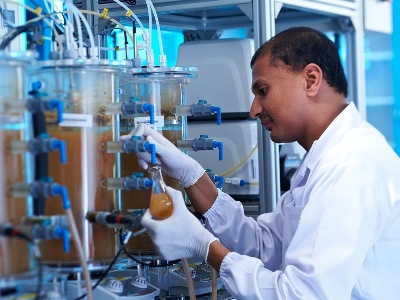 Microbial Biofilms
Composition and the function of the extracellular matrix of bacterial biofilms (Dr Thomas Seviour: TWSeviour@ntu.edu.sg)
Understanding the biofilm life cycle using defined mixed species experimental systems
High resolution sensing and imaging to explore gradients and signaling in microbial biofilm communities
Role of phage and predators in shaping and controlling complex biofilm communities
Use of electro-analytics to quantify biofilm metabolites and extracellular electron transfer (Prof Cao Bin: BinCao@ntu.edu.sg or Dr Jamie Hinks: JHinks@ntu.edu.sg)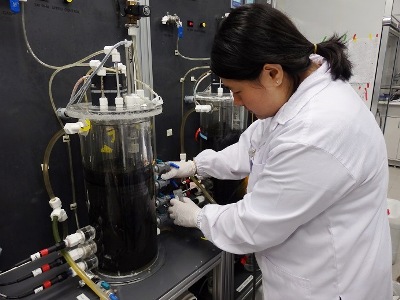 Public Health & Medical Biofilms
Chemical Biology for developing environmentally friendly biofilm control agents
Novel in vivo models for prevention and dispersal of pathogenic biofilms
Mechanism of resilience against stress and predation by the biofilm shield
Concealed and resistant microbial pathogens in the environment