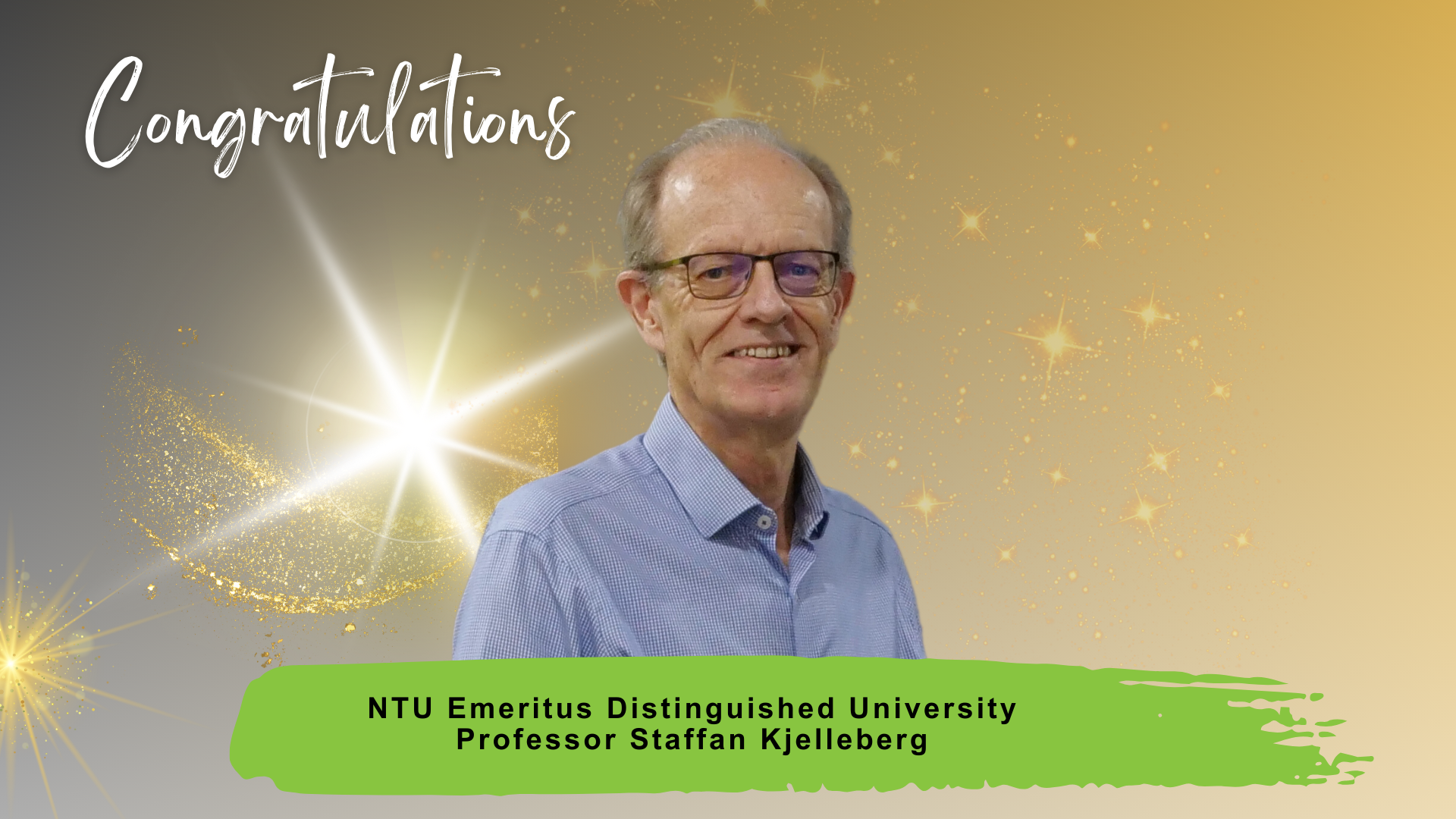 Congratulations Professor Staffan Kjelleberg on being conferred as the Emeritus Distinguished University Professor (EDUP) wef 1 Oct 2023!
The Emeritus Distinguished University Professorship is a life-long honorary appointment conferred on tenured full professors after their retirement, in recognition of exemplary service and contributions to the University, including distinguished scholarship, and for which continued association is deemed meritorious to the university and the professoriate community.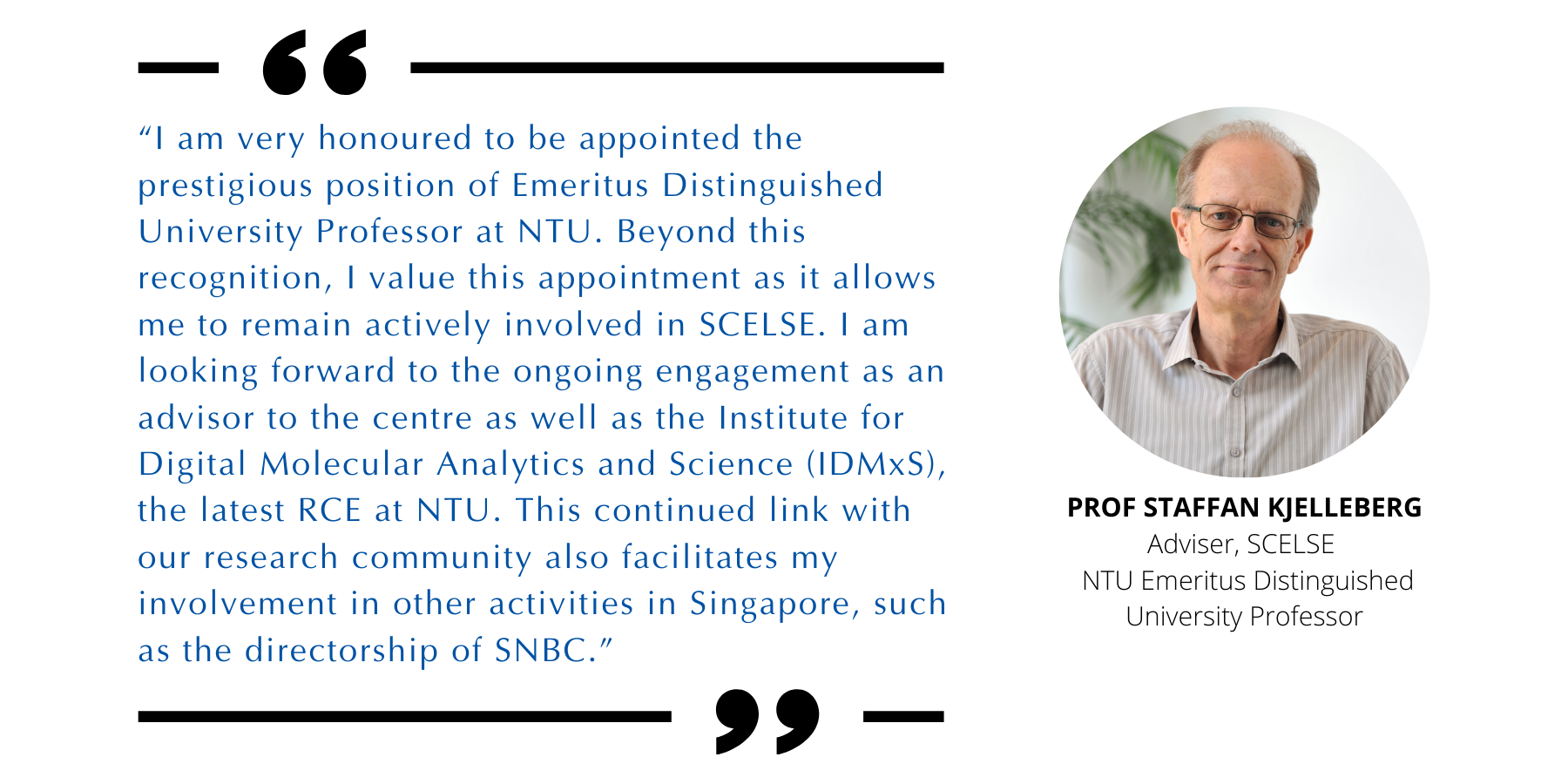 Please join us in congratulating Prof Kjelleberg on his appointment to this distinguished rank, and he will be continuing to be an invaluable part of the centre, serving as an advisor to SCELSE.