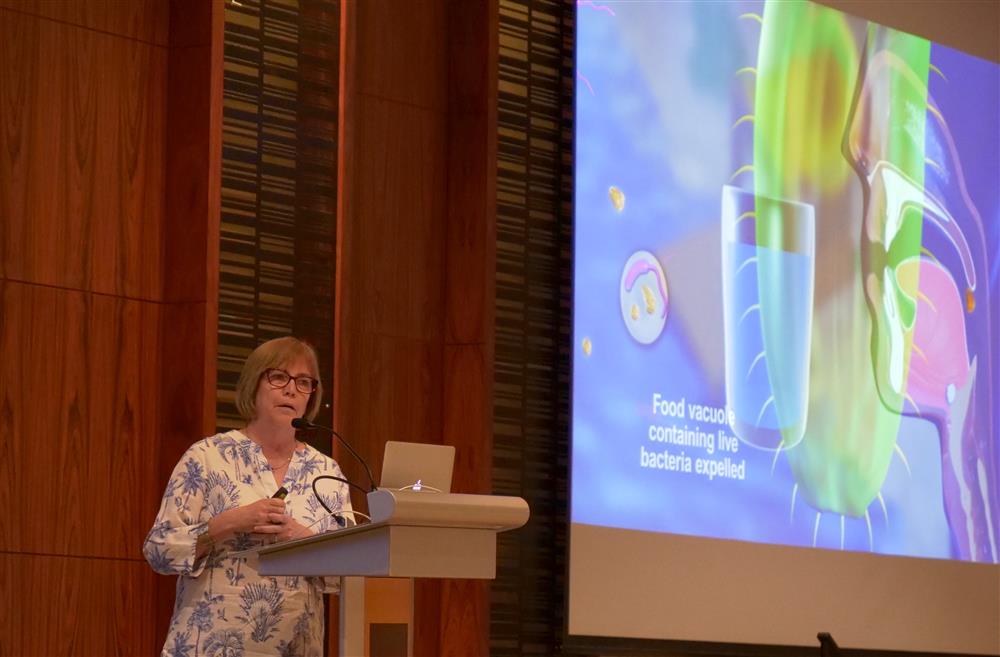 SCELSE A/Prof. Diane McDougald and her team from SCELSE at Nanyang Technological University, the ithree institute at the University of Technology Sydney (UTS), University of New South Wales, Australia, and Tufts University, USA, have found evidence of a previously unrecognised mechanism for the persistence, transmission and infection of the cholera-causing bacteria, Vibrio cholerae.
Their findings indicate that V. cholerae in expelled food vacuoles (EFVs) by protozoa possess enhanced infectious potential. This gives rise to a new understanding of EFVs as a efficient vector for pathogen transmission, and is especially important when cholera remains a global public health concern.
More information on this study and an explainer video including an interview with A/Prof. McDougald can be accessed in our media release here.