Marine Biofilms & Microbiomes
As an island nation surrounded by the sea, marine science is very important to Singapore's environmental, industrial and economic health. SCELSE integrates marine research across microbiology, ecology/ecological theory, chemistry, genomics and engineering, with inter-institutional collaboration for the nationwide programme. Research projects capitalise on Singapore's unique urban setting and tropical marine diversity and harness the capacity available at the St John's Island Marine Laboratory, a national infrastructure facility.
SCELSE's marine research focuses on ecosystem-wide effects and microbial processes. Holobiont systems (a host organism and its associated microorganisms) are studied to assign roles in imparting ecosystem resilience and microbially-mediated responses to climate change.
Marine microbiomes and biofilms are investigated for their effects on a range of marine ecosystem processes, from benthic community formation, biodegradation, and blue carbon, to corrosion of submerged structures.
Topics include:
Engineering coastal seawalls to enhance biodiversity
Adaptation and resilience of coral reefs in Singapore
Plastic debris: Biofilm- and microbiome-based solutions
Microbially-influenced corrosion in the deep ocean
Algal-bacterial interactions
Seagrass microbiomes and conservation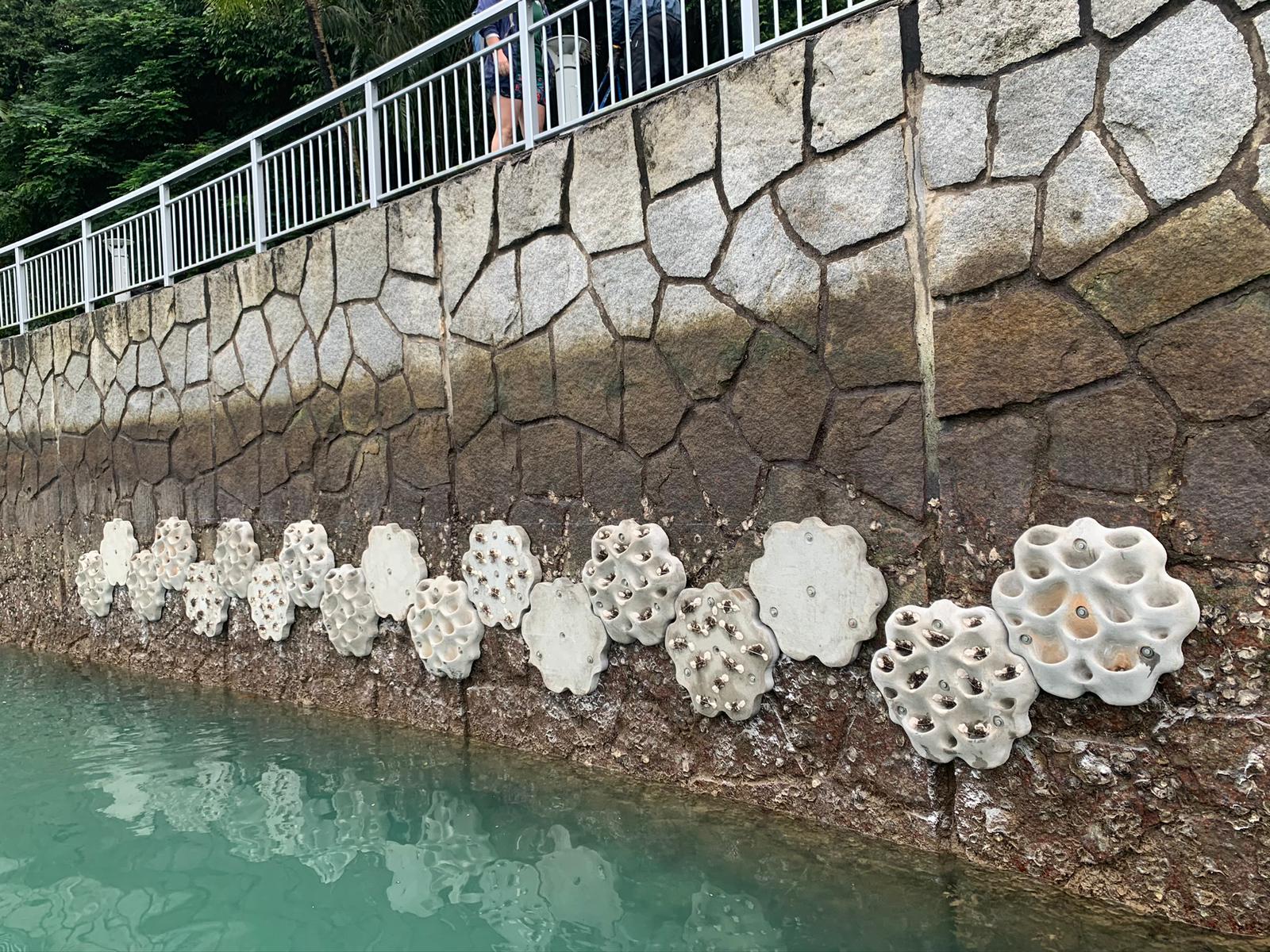 Experimental marine biodiversity enhancement tiles attached to an existing seawall in Singapore.
Marine Biofilms & Microbiomes people