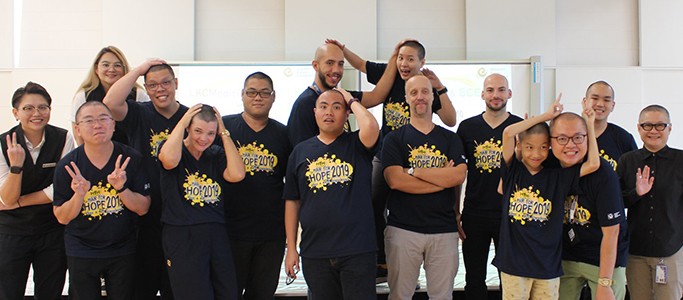 Photo Credit Photo credits: Lee Kong Chian School of Medicine
T[/dropcapwo heads are better than one. With that in mind, SCELSE and Lee Kong Chian School of Medicine worked together to pull off a fund-raising satellite event under Hair for Hope, the signature outreach event of Children's Cancer Foundation Singapore. Altogether, both institutions raised a total of $34,216.18 for children with cancer and their families.
Taking the form of a mass head-shaving event held on 11 June, SCELSE-LKC Hair for Hope 2019 promised 15 shavees from both institutions – nine from LKCMedicine and six from SCELSE. Taking this on gamely from SCELSE were a mixture of PhD students, staff and faculty, including students Wong Jun Jie, Woo Yissue, research asssociate Rogelio Zuniga, staff Sin Xin Zhi, Yang Vicki, and A/Prof. Federico Lauro. Responding to the reason for his symbolic act of shaving, student Wong Jun Jie stated he was just "playing a small part to help raise funds" and directed a message to all children and adults fighting against cancer to "be brave and be strong, it's okay to be bald!".
Snacks and treats were available for sale to raise funds at the event, with chocolate pavlovas and "PhD brownies" and "PhD biscotti" served up as fitting desserts in an academic institution, courtesy of Dr Sharon Longford, Senior Assistant Director of Science Communications, and a group of humorous home bakers consisting research fellow Dr Muhammad Hafiz Bin Ismail, research assistant Clarence Sim and PhD students Goh Yu Fen. LKCMedicine staff also set up a booth of snacks such as popcorn, candy floss and kueh.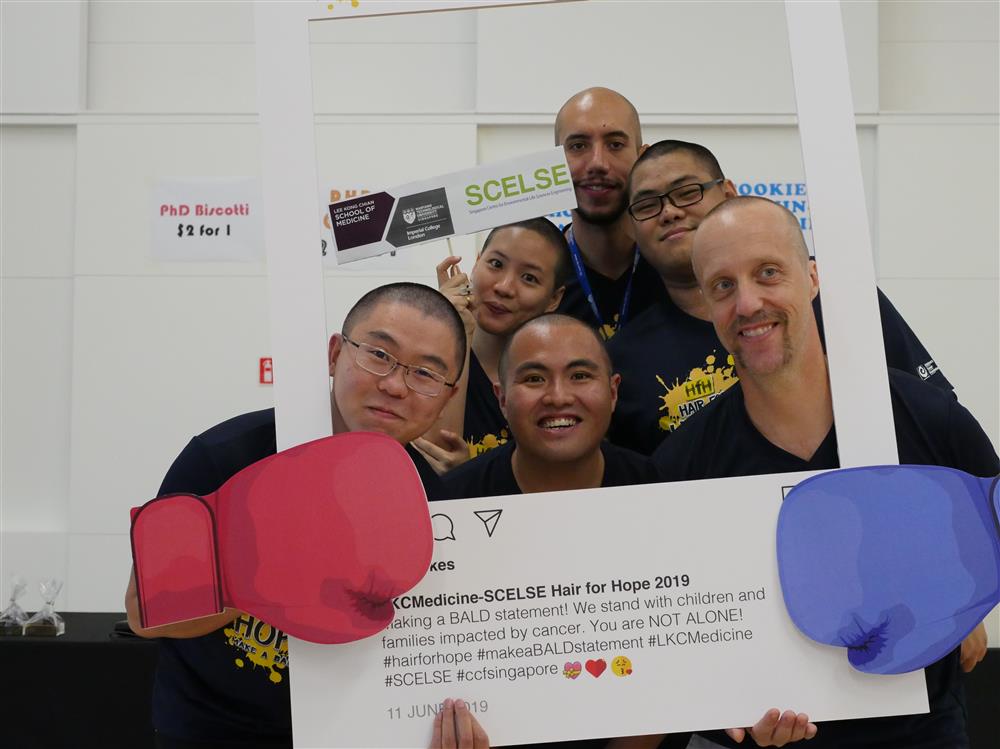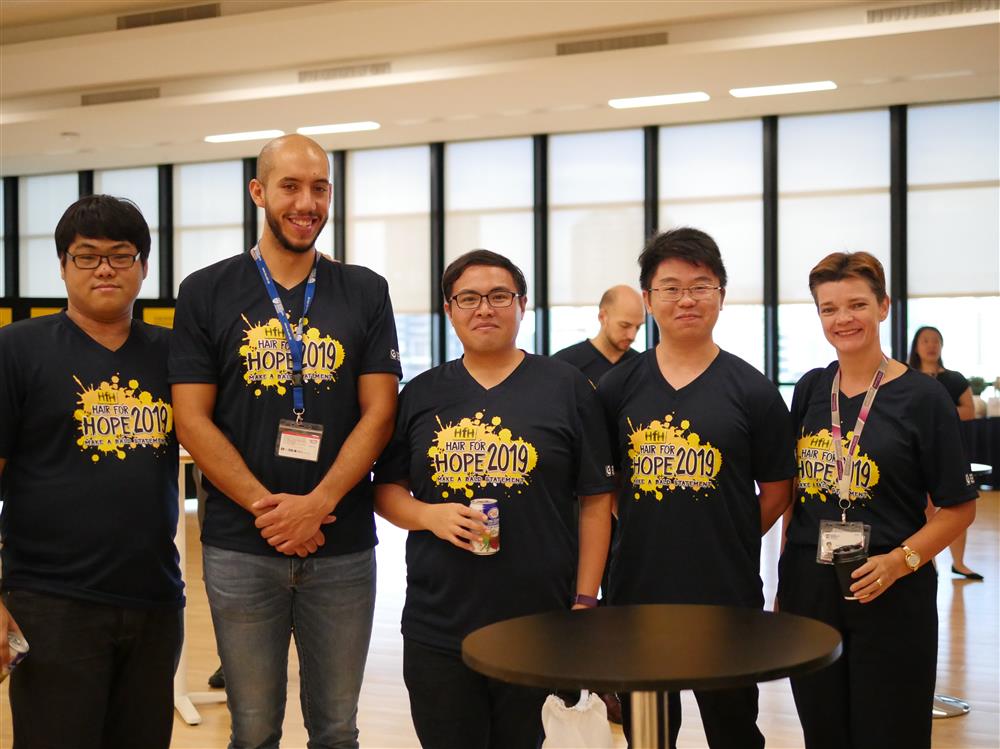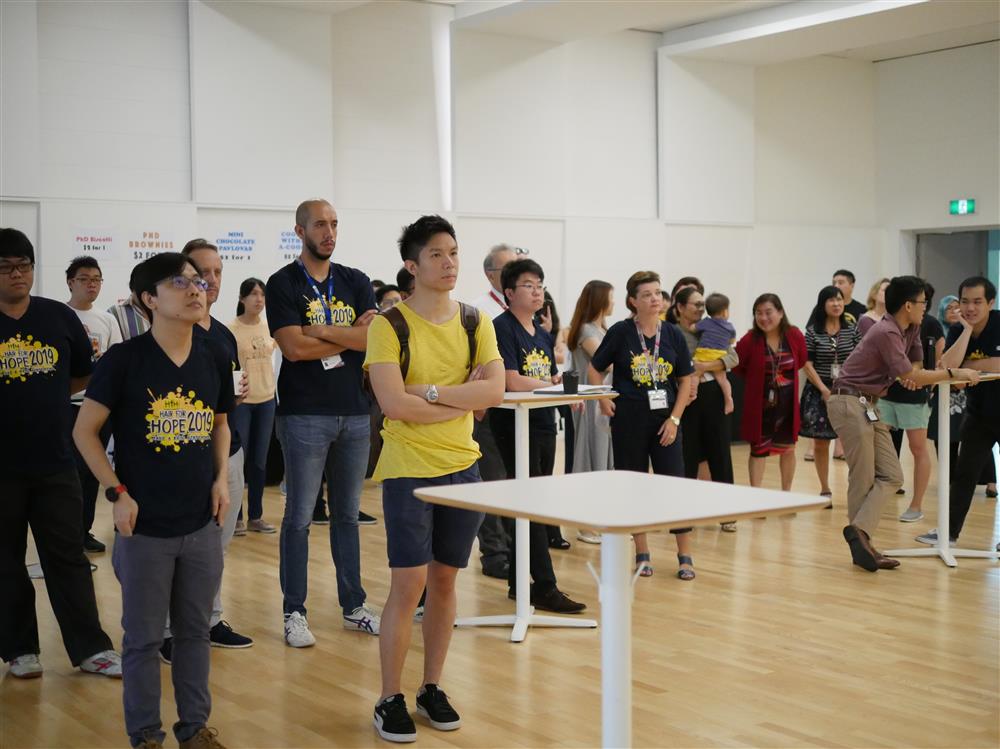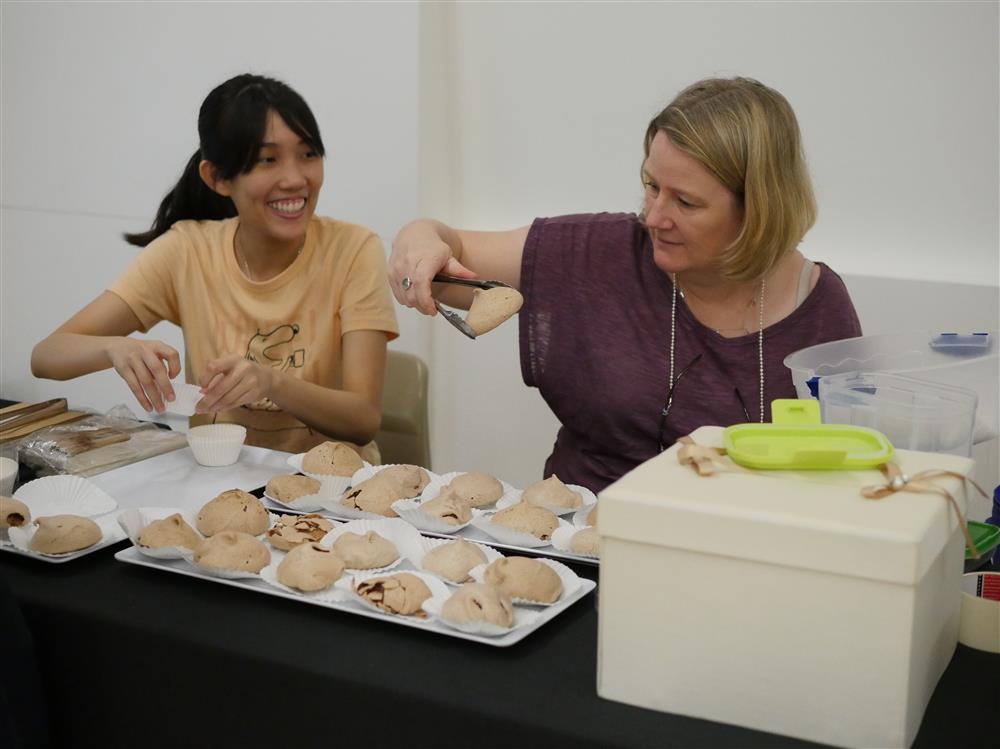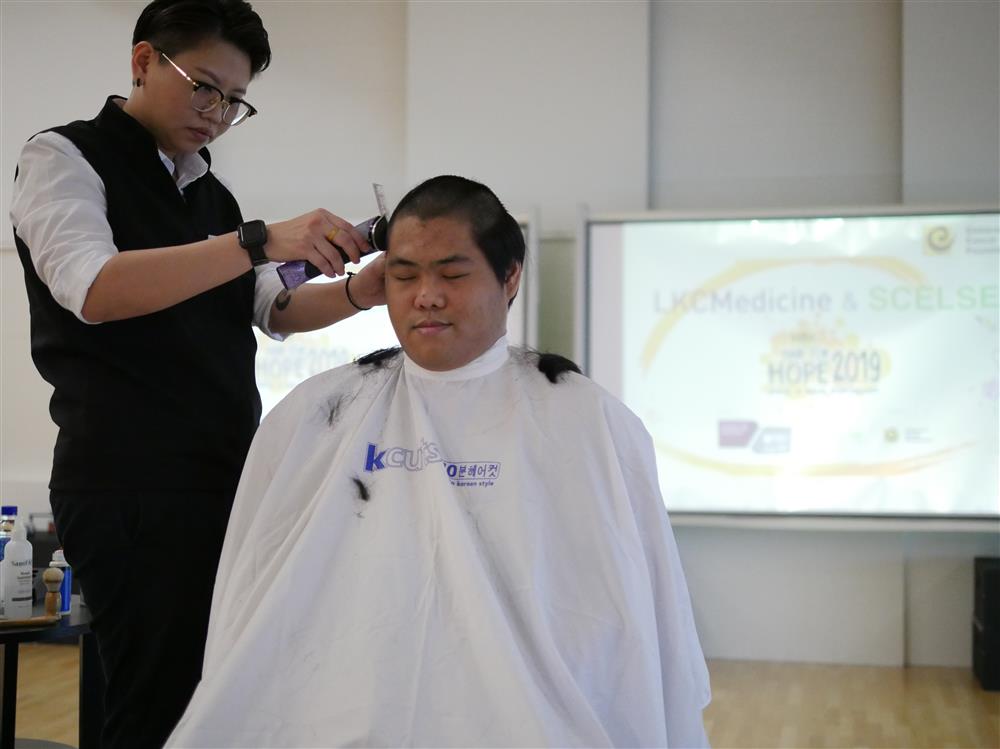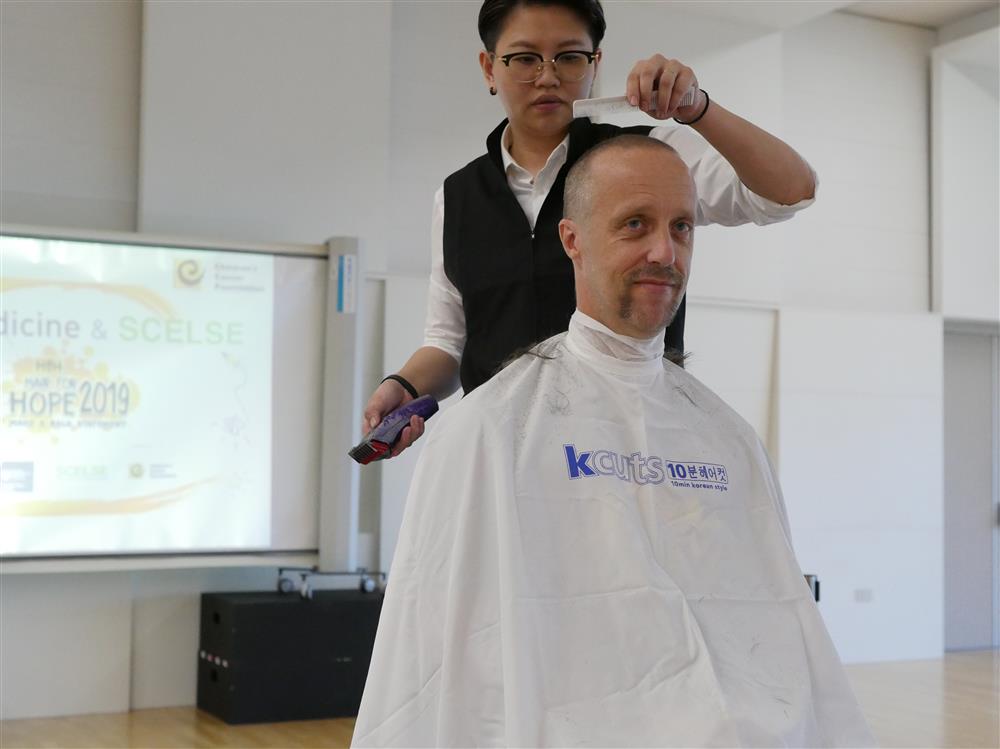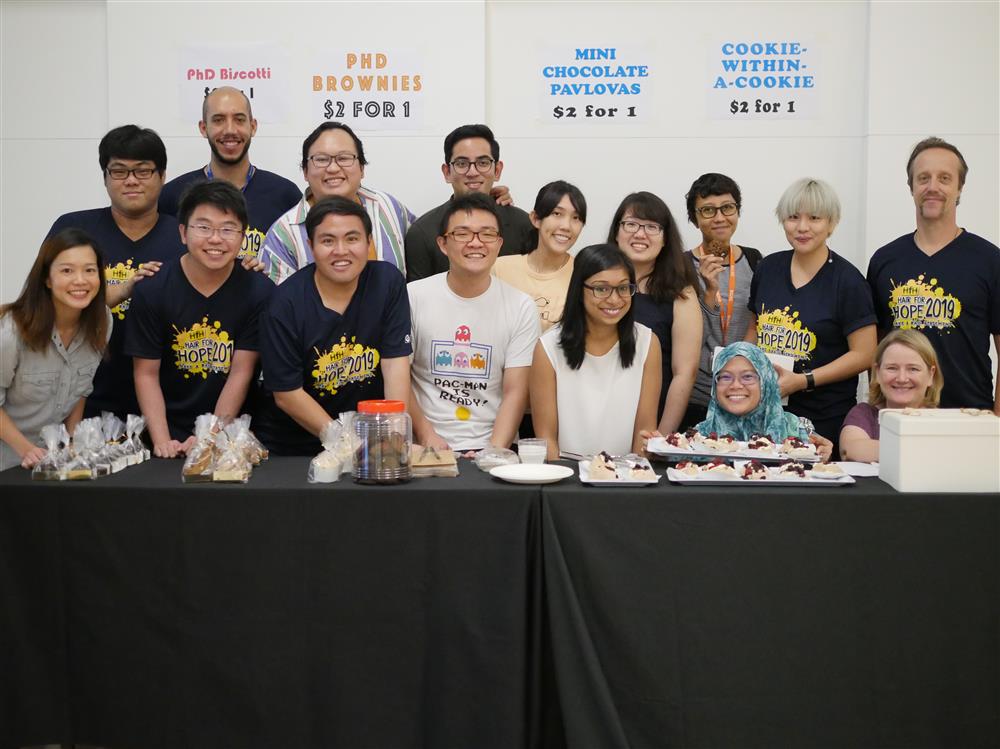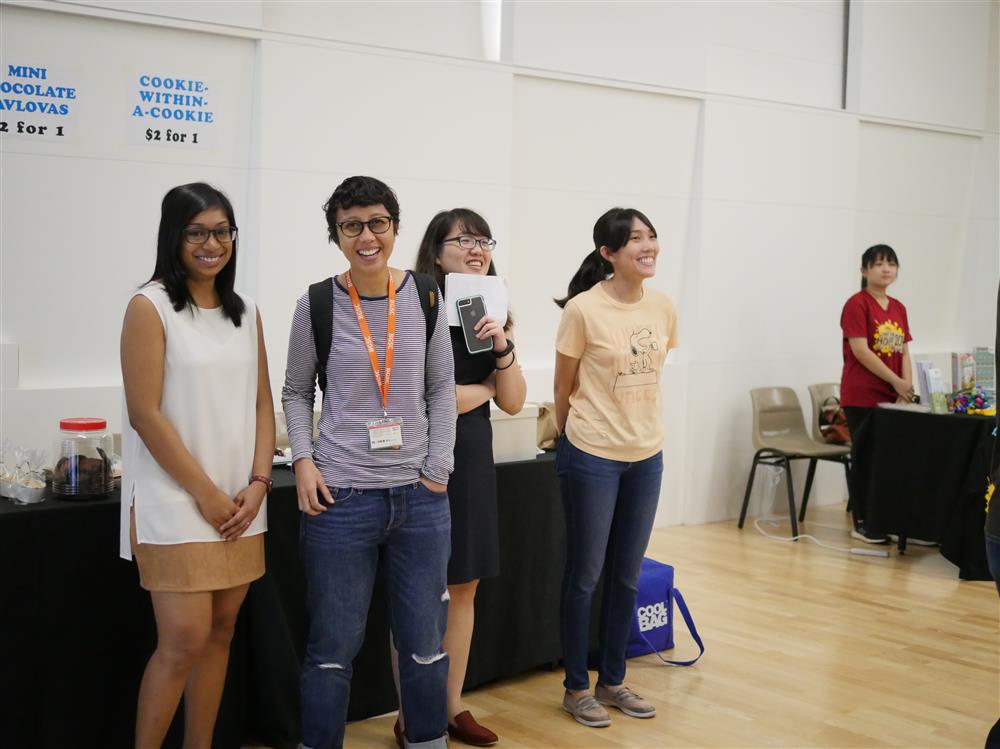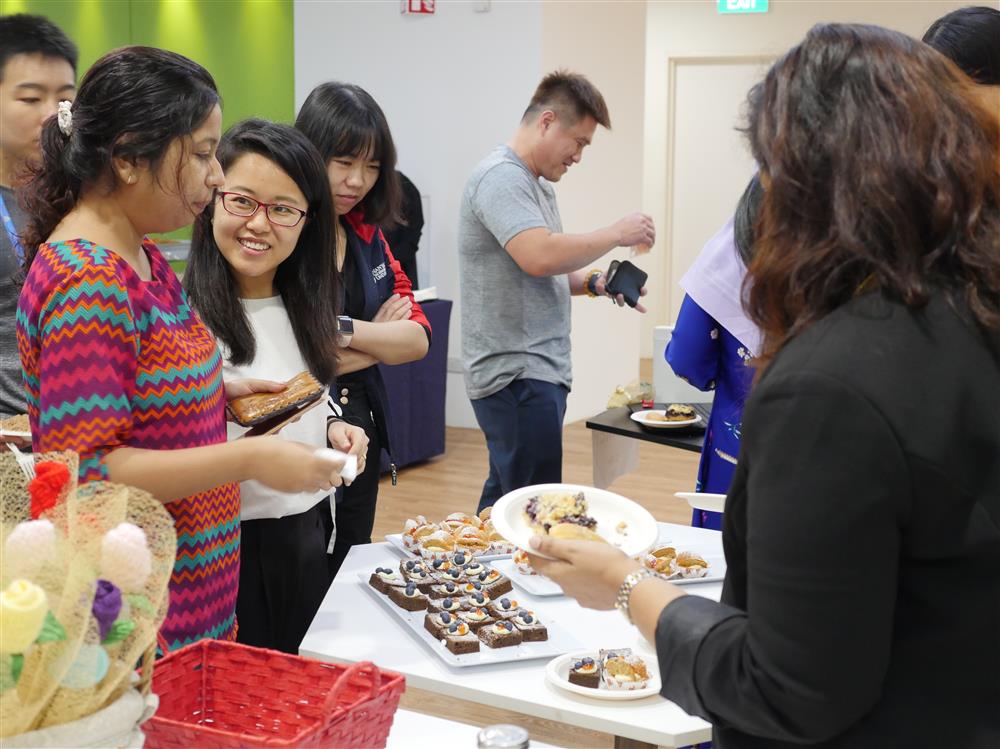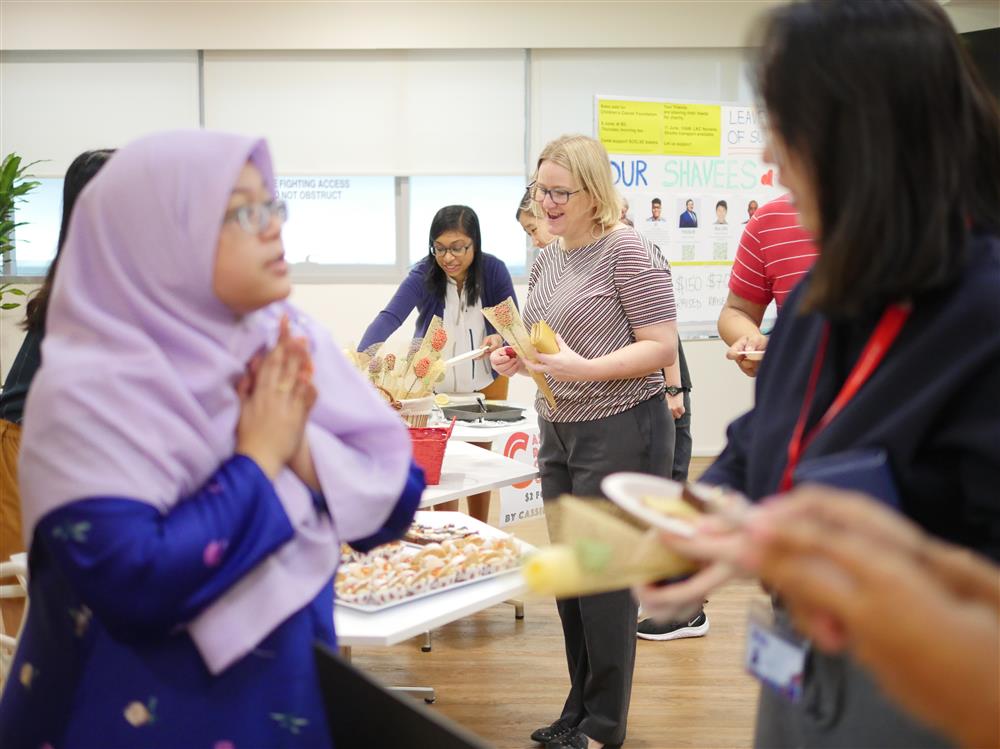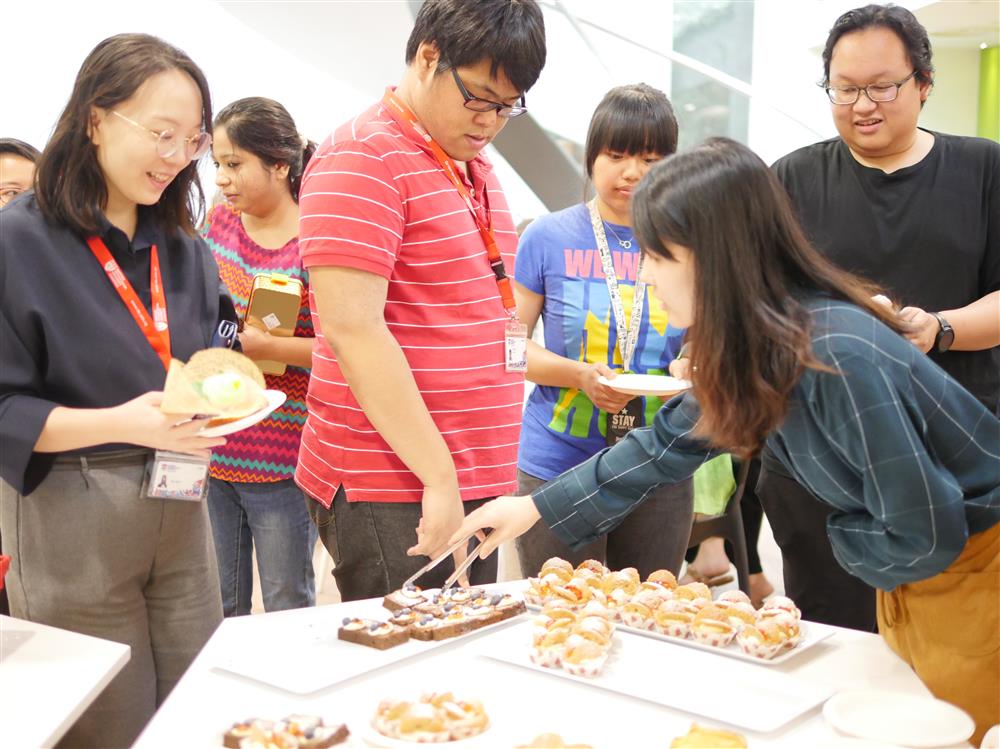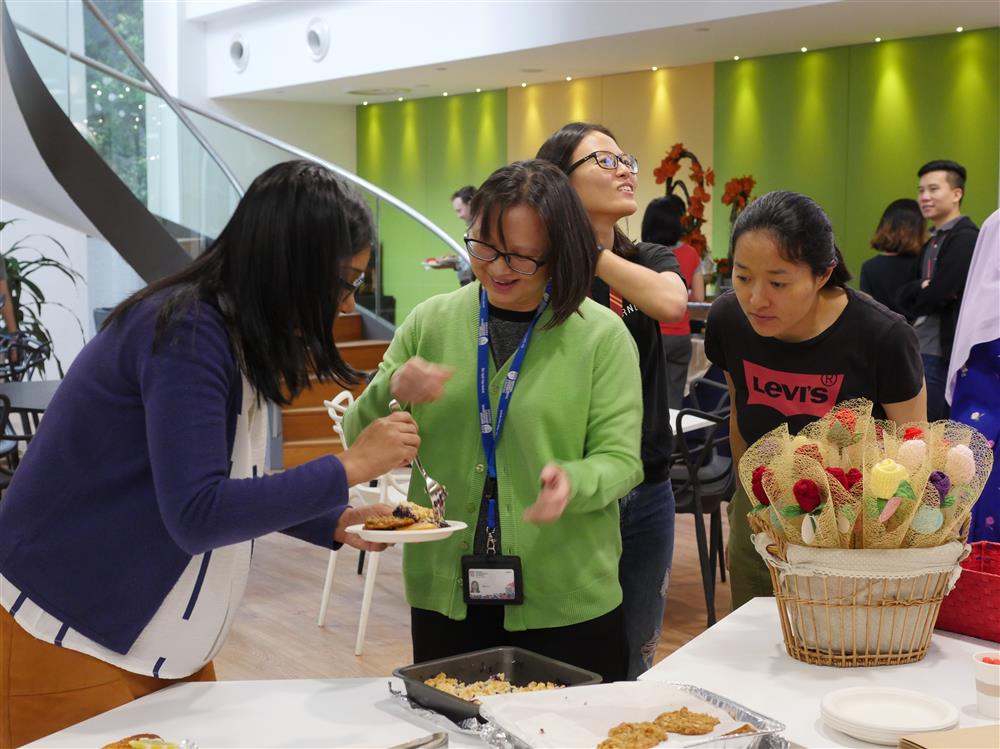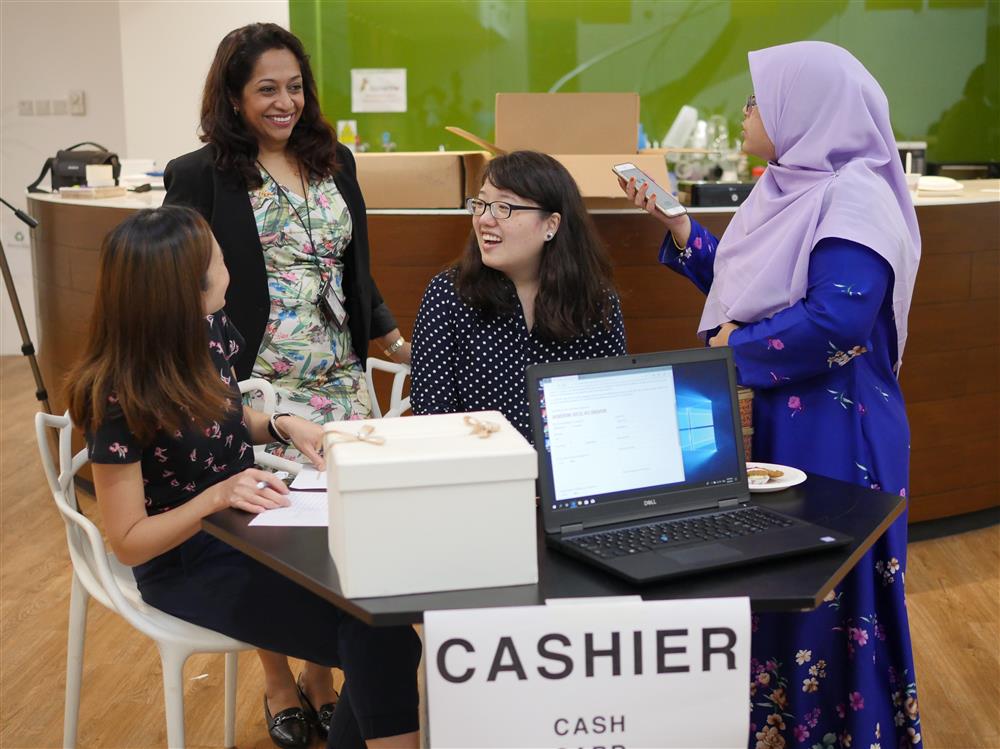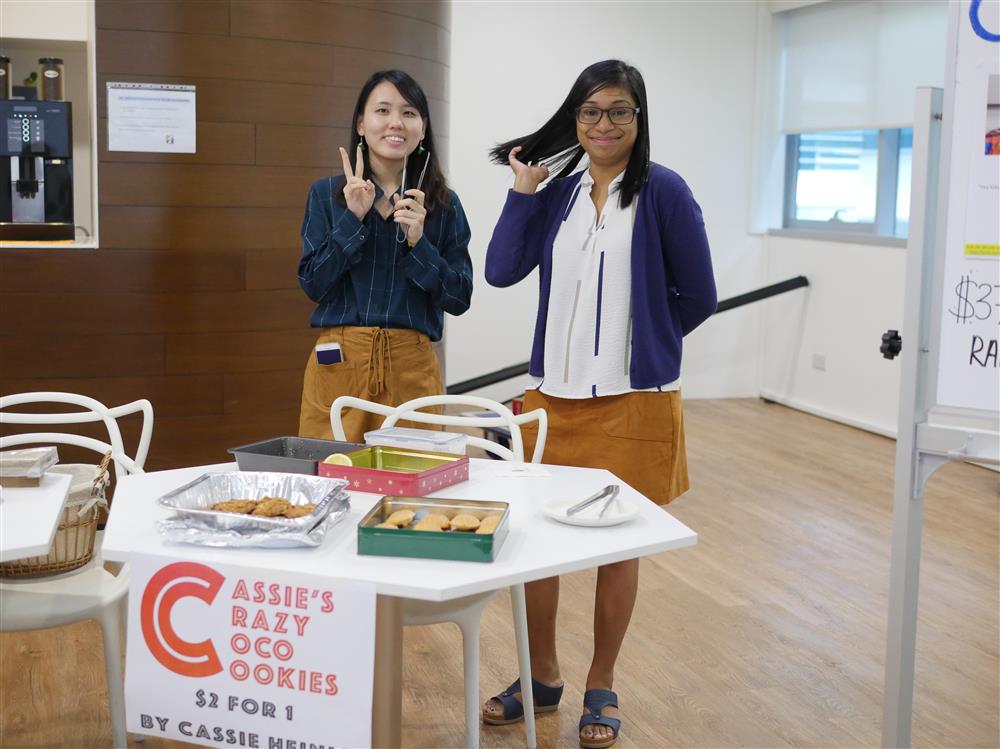 To raise more funds, SCELSE also organised an internal bake sale, trading sweets and treats for donations. Volunteer bakers from different clusters and departments in SCELSE stepped up to set up booths hawking a range of homemade goodies. Research associates Cassie Heinle and Nicholas Gaultier served up cookie bars, and lemon cakes and madeleines at their booths aptly named "Cassie's Crazy Coco Cookies" and "A Zesty Purpose"; Dr Sharon Longford and a family member of Prof. Peter Török put forth vanilla winged cupcakes and chocolate brownies at the "Beautiful Butterflies" booth; and Ms Thanalachmy Karunanithy, Manager of Corporate Resources, put her hands to work at making fabric roses at a different sort of flower stall, "Flower Power".
Treats were sold out, with a few people unable to purchase the popular fabric flowers and A/Prof. Cao Bin putting in this donation and orders in advance via his group members and clearing out some of the desserts. The SCELSE bake sale raised $771 and in the midst of that, for a good hour, the B2 pantry was filled with good cheer and crowds that topped even the regular SCELSE Thursday morning tea session crowd in numbers.