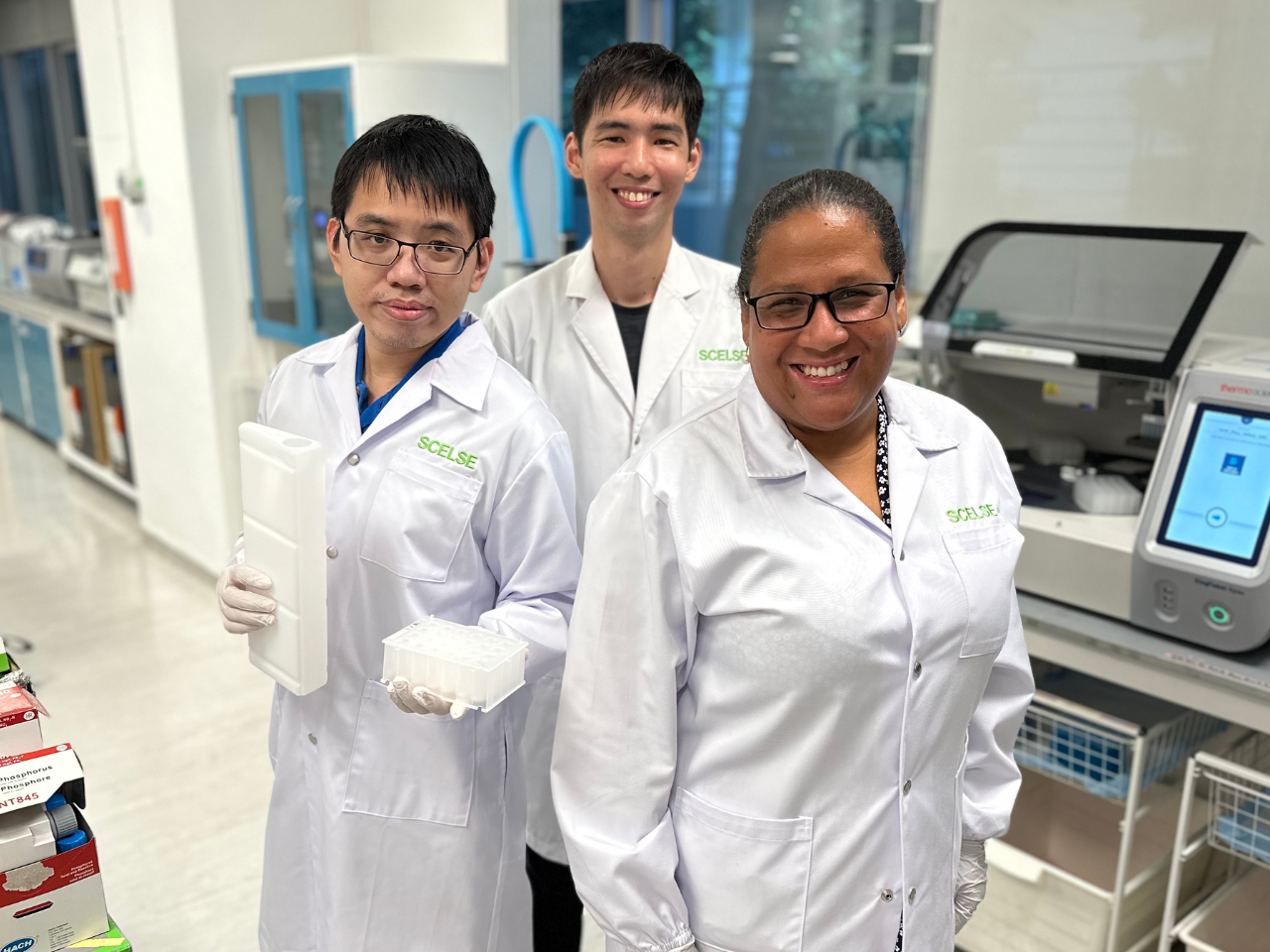 L-R: SCELSE Research Fellows Ng Wei Jie and Desmond Chua, SCELSE PI & NTU Asian School of the Environment Professor Janelle Thompson
Playing an important role in the SARS-Cov-2 fight are SCELSE scientists who found a way to detect the spread of the Omicron variant within two days through wastewater surveillance. The team, alongside SMART researchers, manufactured genetic markers (assays) to test for the presence of different Covid-19 variants.
"This validates wastewater surveillance as a fast and accurate barometer for disease in a population. This can prevent a minor outbreak from devolving into a full fledged pandemic," said Dr Desmond Chua, Research Fellow at SCELSE.
Assoc Prof Janelle Thompson, SCELSE PI and Prof, ASE, said that analysing wastewater provided evidence that the country's on-arrival testing policy successfully kept Omicron out of the community until Singapore was ready. 

The study, which analysed Covid-19 variants found in wastewater from two treatment plants between Sept 21 and May 22, will be published in the Science of The Total Environment on June 1.
To learn more, check out the Straits' Times article.