Transplanted gut microbes support neural growth in mice and may have an effect on ageing
An international team of researchers, including SCELSE Deputy Research Director of Meta-'omics and Microbiomes, Prof. Sven Pettersson, has reported that transplanted gut microbiota among mice had an effect on intestinal growth and neurogenesis in their new study.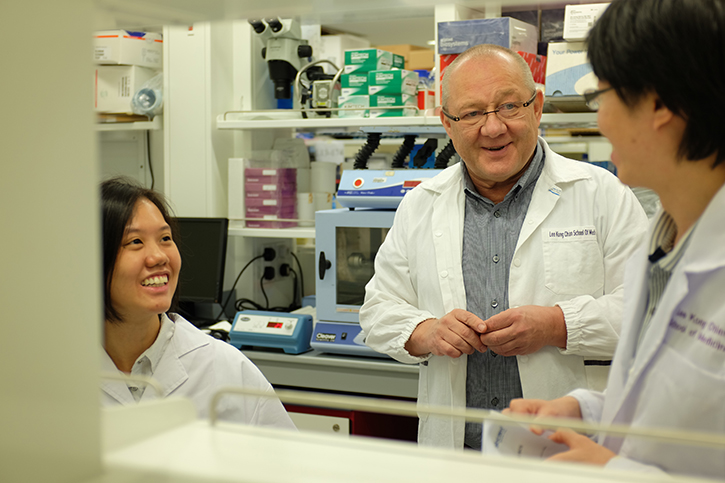 Photo Credit: Nanyang Technological University
Led by Prof. Pettersson, also from NTU Lee Kong Chian School of Medicine, the team transplanted gut microbes from old mice into young, germ-free mice. After transplantation, the latter group exhibited increased intestinal growth and production of neurons in the brain, as well as activation of a prolongevity signaling pathway in the liver. Further metagenomic analysis showed that these effects were due to an enrichment of gut microbes that produce butyrate.
The study suggests that gut microbiota, and especially butyrate, may have a helpful role in addressing physiological and health issues related to ageing bodies – a pertinent concern in societies with ageing populations, such as Singapore.
Paper: "Neurogenesis and prolongevity signaling in young germ-free mice transplated with the gut microbiota of old mice", published in Science Translational Medicine, 13 November 2019. DOI: 10.1126/scitranslmed.aau4760