Monitoring COVID-19 in workers' dormitories through wastewater
Since February this year, SCELSE A/Prof Janelle Thompson and her team, including research fellows Dr Cheng Dan, Dr Mats Leifels, Dr Ezequiel Santillan and research assistant Mr Larry Liew have been working on a NEA Environmental Health Institute-led programme to determine the presence and abundance of SARS-CoV-2 viral RNA material in wastewater from local water reclamation plants and workers' dormitories.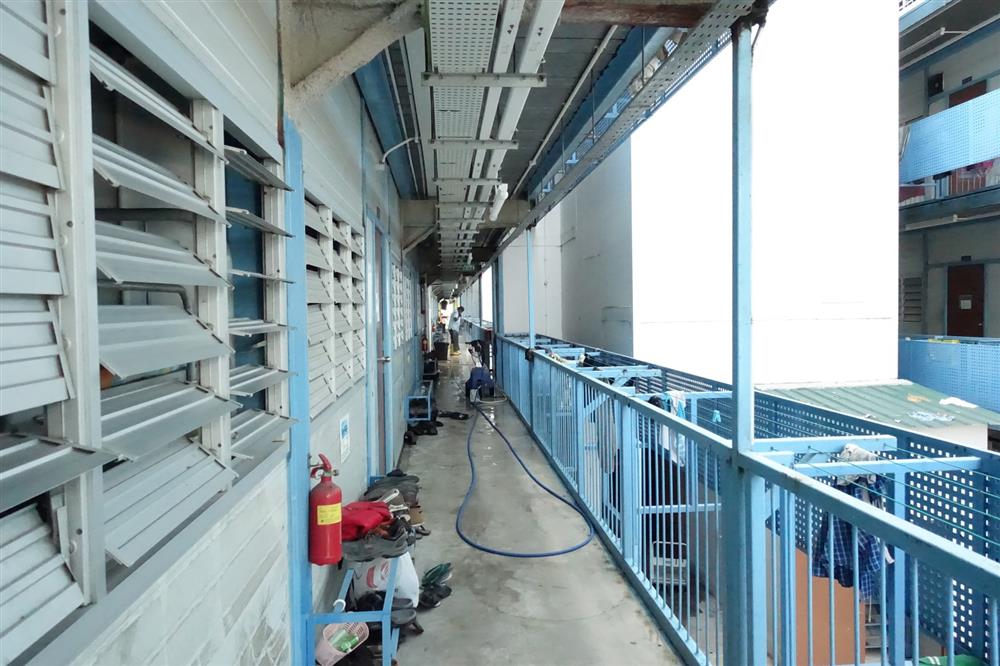 As the number of COVID-19 patients from migrant worker dormitories in Singapore continue to climb each day – currently standing at over 48,0001, inputs from SCELSE to a pilot wastewater screening programme by the National Environment Agency (NEA) is helping in the local monitoring and early detection of SARS-CoV-2 in these areas.
The project also involves scientists from Singapore-Massachusetts Institute of Technology Alliance for Research and Technology (SMART) and the National University of Singapore, and is supported by the National Water Agency PUB and Home Team Science and Technology Agency (HTC).
To support the monitoring of infections within the dormitories, samples are taken from manholes of 20 large dormitories. Although detection of viral material in the samples does not necessarily indicate the presence of a viable or infectious virus, trial results have shown a correlation between the level of SARS-CoV-2 viral ribonucleic (RNA) material detected in the samples and the increase in cases from the dormitories.
While the programme is still in its early stages and set to expand, it has also already lent its hand to early detection and curbing the spread of the disease. Viral material detected in the wastewater of several dormitories have led to targeted swab tests and COVID-19 diagnoses among workers from these dormitories, including asymptomatic patients.
Additionally, the absence of viral material in the wastewater samples is an assuring indicator of a virus-free dormitory, which paves the way for the resumption of the residents' daily lives.
This wastewater-based surveillance for COVID-19 also complements the large-scale active clinical testing that the health authorities have been conducting for migrant workers staying in these dormitories. According to a Ministry of Health projection, 80-percent of workers living in dormitories would have recovered or cleared through testing by end-July.2
This expansion of our capacity to detect and test for SARS-CoV-2 will also help to keep a cap on possible new waves of infections. Wastewater-based surveillance may alert health authorities to any rising community spread, and enable rapid mitigating actions such as individual testing and early isolation to stem transmission.
Going further, the trending of SARS-CoV-2 viral concentration over time is also critical information in determining the ef cacy of infection control and future pandemic control plans.
A/Prof Thompson and co-authors, including SCELSE Prof Stefan Wuertz and Asst Prof Monamie Haines from NTU School of Social Sciences have communicated these ideas in a perspectives piece, "Making Waves: Wastewater surveillance of SARS-CoV-2 for population-based health management", available online in Water Research journal.
This inter-agency project has garnered the attention of the country's Minister of the Environment and Water Resources (MEWR), Mr Masagos Zulkifli who wrote on his Facebook page that "there is good potential in wastewater surveillance to detect the spread of COVID-19" and that "we're making wastewater work for us against COVID-19!"
---
 1. https://www.moh.gov.sg/docs/librariesprovider5/2019-ncov/situation-report—29-jul-2020.pdf
2. https://www.gov.sg/article/expanded-testing-in-phase-2-steady-progress-in-dormitory-clearance
LINK: