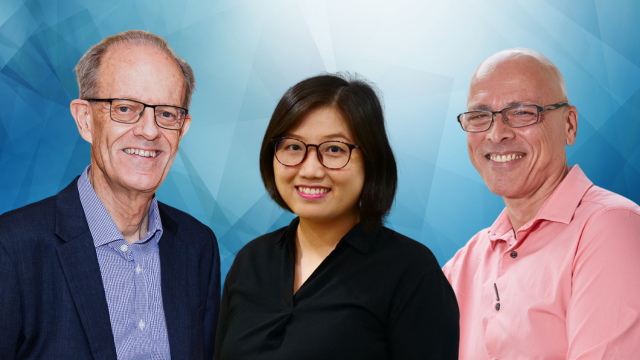 The new SCELSE Business Development & Partnerships team: (L-R) Prof Staffan Kjelleberg, Dr Maria Yung and Michel Birnbaum
From lab to market – this significant stage has gotten one step closer to home for researchers – as a new business development & partnership unit within SCELSE will be launched on 1 Jun 2023.
Helmed by SCELSE advisor, Prof Staffan Kjelleberg, and supported by Michel Birnbaum (director, entrepreneurship & research translation) and Dr Maria Yung (assistant director, strategic partnerships, research translation and business development), this team will help drive research & translation by collaborating and establishing market facing partnerships with academia, government agencies and various industries.
The Singapore National Biofilm Consortium (SNBC) will launch its phase 2 as a national platform under the consortia management office (CMO, A*STAR), in partnership with SCELSE, to promote interactions between academics and industry in the field of biofilm and microbiomes.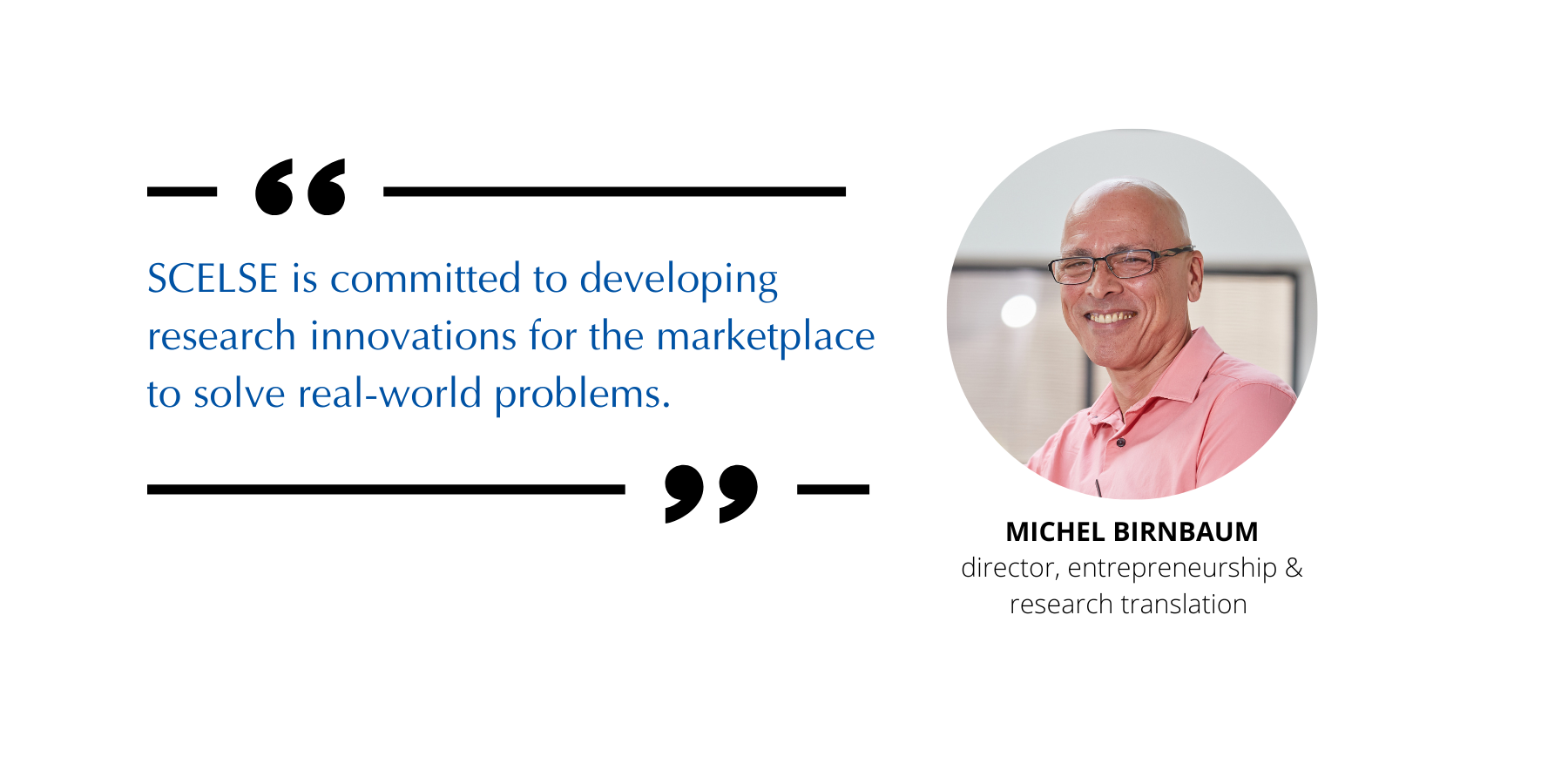 "SCELSE is committed to developing research innovations for the marketplace to solve real-world problems. To our researchers, get in touch to discuss your applied research & its potential for translation and market application. To our industry partners, don't hesitate to reach out if you would like to find out if the research and work done at SCELSE and its affiliates can benefit your R&D and product strategy. In the meantime, look out for more events and news on SCELSE's social media," said Mr Birnbaum.