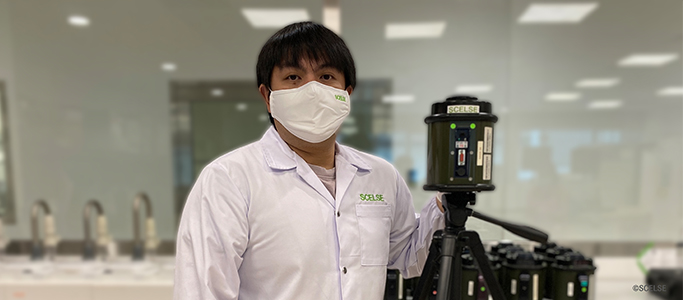 SCELSE and NUS Yong Loo Lin School of Medicine have developed a capability to detect airborne SARS-CoV-2 RNA – the nucleic acid coding for the virus that causes COVID-19 – indoors through air sampling. When trialled in two inpatient wards of a major Singaporean hospital caring for active COVID-19 patients, the air surveillance approach produced a higher detection rate of environmental SARS-CoV-2 RNA compared to surface swab samples collected in the same area. Such an air surveillance capability could make a valuable contribution towards keeping frontline medical staff safe in this pandemic.
In the various media, Dr Irvan Luhung, SCELSE senior research fellow explains how this study demonstrated the versatility and sensitivity of air sampling for monitoring SARS-CoV-2 in hospital settings, something that was previously not thought possible due to the high ventilation rate of hospital wards.
See also SCELSE YouTube video and news release.