SCELSE has an extensive range of bioreactors – from laboratory to full scale – to investigate how microbial community structure and function evolve under controlled conditions. Here, the most critical variables are controlled at empirically determined levels, while some variables change according to the research objectives. These studies provide temporal data to test and formulate ecological theories for community dynamics and evolution on the one hand, and develop predictive models of process engineering performance on the other hand.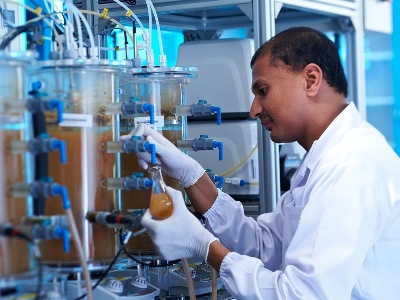 Enhanced biological phosphorus removal (EBPR) SBR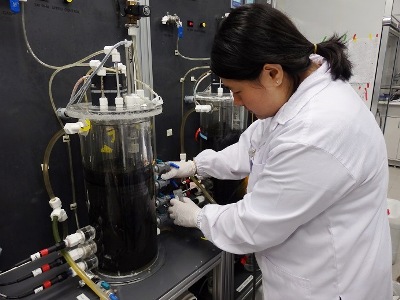 SCELSE's environmental bioengineering and bioreactor laboratories cater for a range of experimental scales. Sequencing batch reactors (SBRs) are bioreactors used to treat activated sludge from used water in a cyclical manner, manipulating conditions such as oxygen availability and pH.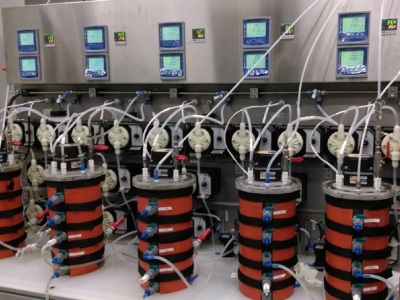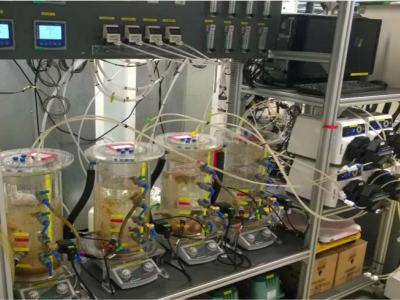 More Than 30 Laboratory Bioreactors
17 sets of 5 L SBRs
4 sets of 5 L SBR digesters
2 sets of 5 L membrane bioreactors
4 sets of 2 L SBRs
2 sets of 8 L aerobic granular sludge SBRs
4 sets of 4 L aerobic granular sludge SBRs
In addition, SCELSE has access to the full scale systems of Ulu Pandan and Changi Water Reclamation Plants.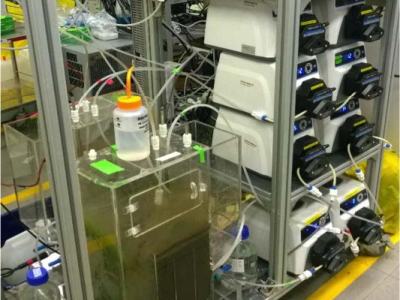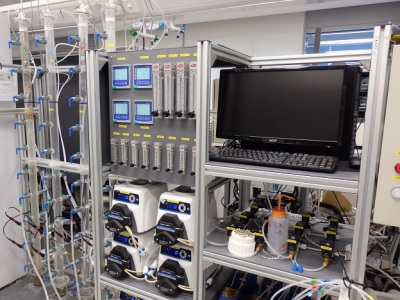 Aerobic granular sludge SBR