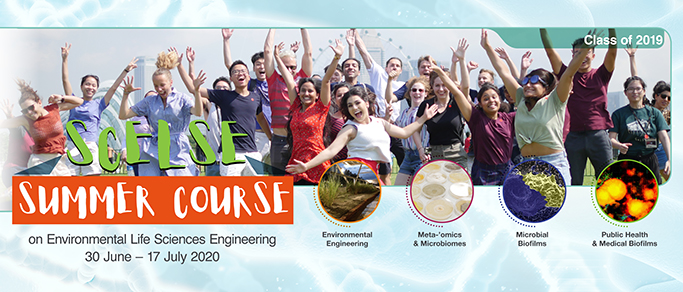 The annual course on Environmental Life Sciences Engineering (ELSE) is a highly interdisciplinary and intensive three-week course that exposes the students to a broad range of topics such as microbial ecology, statistical data analysis, biofilm fundamentals as well as applications in wastewater treatment and biofilm drug discovery.
"The summer course gave me an introduction to the basics of biofilms and even had some advanced topics that kept me engaged throughout. With sessions being more like a dialog between participants and instructors, I was able to achieve deeper learning. To add icing to the cake, this course also allowed me to interact with like-minded young scientists from all over the globe!" – Bala Davient, PhD student, Nanyang Technological University, Singapore.
"Once in a lifetime experience to meet and learn from the best of the biofilm research community. I would encourage every early career researcher interested in microbial biofilms to join this extraordinary summer course at SCELSE." – Dr Ioritz Sorzabal Bellido, Postdoctoral Research Associate, National Biofilm Innovation Centre, United Kingdom.
Students and early career professionals from Asia are highly encouraged to apply. If you are interested in the Summer Course, please click HERE for more information about the application process.